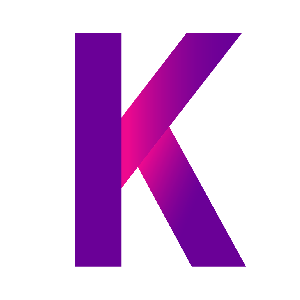 What is Kadena?
Kadena is live with a hybrid public and permissioned blockchain. Its public blockchain is a braided, high-throughput Proof of Work system that improves throughput and scalability while maintaining the security and integrity found in Bitcoin. Kadena is all about being fast, secure and simple. Delivering on these key promises has brought success, as Kadena is already being used by major companies in finance, healthcare and insurance.
Kadena uses Proof of Work to power its blockchain. Sure, we all know about the problems usually associated with PoW. Relying on Proof of Work usually means slow transactions and low throughput. Kadena has found a way around these problems, allowing them to operate efficiently with PoW. Essentially, Kadena figured out how to share proof of work. This solves the scaling issue. And after all, it is the only protocol that's been validated in the market.
Kadena's native token is called KDA. It is a secure and scalable virtual currency.
For more information on Kadena, you can visit their official website here.
How to Deposit KDA Into Your Coinmetro Account
For all in-depth information on how to deposit KDA into your Coinmetro account, please click the link below.
How to Withdraw KDA From Your Coinmetro Account
Important Note - To request a withdrawal, your account profile needs to be verified as well as having the funds to cover your withdrawal. The first time a withdrawal is made to a destination, the destination needs to be verified via e-mail. If you have 2-Factor Authentication enabled for withdrawals, you will be asked to input the code for each withdrawal, approved or not. We suggest enabling 2-Factor Authentication to protect your account.
Withdrawals waiting for approval can be cancelled and withdrawal status can be found by selecting the wallet on the GO! Dashboard. Approved withdrawals cannot be cancelled. If there is no Cancel button, there should be a transaction ID (TXID). This is a link to the relevant tx hash (Transaction Hash) on a blockchain explorer website.