The Coinmetro Swap Widget is a convenient tool located on your Coinmetro Dashboard or on the Swap page of the Coinmetro Mobile app. With just a click of a button, the Swap Widget allows you to swap most of the assets listed on our platform, provided there is sufficient liquidity. This tool is especially useful for beginners as it offers the easiest and quickest way to buy or sell cryptocurrencies.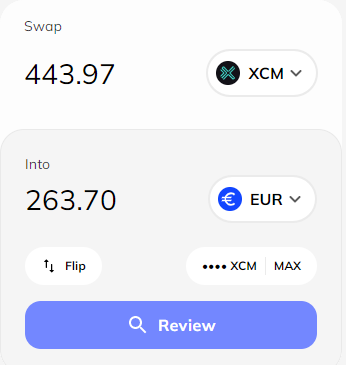 Unlike the Exchange Platform, which only supports certain exchange pairs, the Swap Widget allows you to swap any crypto-to-crypto, fiat-to-crypto, or crypto-to-fiat. However, please note that the Swap Widget does not currently support fiat-to-fiat transactions as this requires additional licensing. Nevertheless, we are working on obtaining the necessary licenses and hope to support this type of transaction in the near future.
Buy Your Portfolio
Coinmetro is the first major crypto exchange that allows investors to buy more of their own portfolios in one simple trade with the new Buy Your Portfolio Swap feature. This feature enables you to acquire more of all your assets in a single trade, eliminating the hassle of performing multiple individual transactions. If you hold a diverse portfolio and want to buy more of everything you have, you can do so with just the click of a button!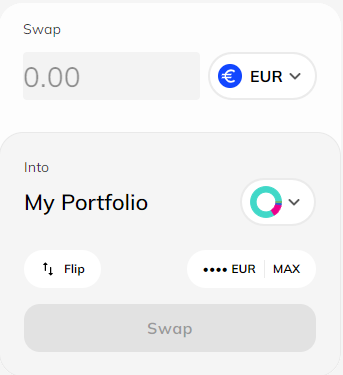 What are the fees and limits?
The Swap Widget offers a fixed rate for 30 seconds with a swap markup of 2.00%. The limit on the Coinmetro Swap Widget is 500 EUR (or equivalent) due to the Swap Widget offering a guaranteed price for 30 seconds. With two different order books and a fixed price, the price can be volatile.