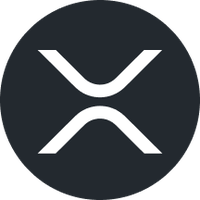 What is Ripple?
Ripple is a real-time gross settlement system, currency exchange, and remittance network created by Ripple Labs Inc., initially released in 2012.
In Ripple, users make payments to and between each other using cryptographically signed transactions denominated in either fiat or the network's internal currency, XRP.
XRP is known to be the fastest and most scalable digital asset used for payments in the world. It only takes 4 seconds for XRP to settle, whereas BTC currently stands at one hour! XRP is also highly scalable, which means that around 1,500 transactions can be handled every second. Bitcoin can only handle three to six transactions per second, and Ether, only 15.
For more information on Ripple, you can visit their official website here.
How to Deposit XRP Into Your Coinmetro Account
For all in-depth information on how to deposit XRP into your Coinmetro account, please click the link below.
How to Withdraw XRP From Your Coinmetro Account
Important Note - To request a withdrawal, your account profile needs to be verified as well as having the funds to cover your withdrawal. The first time a withdrawal is made to a destination, the destination needs to be verified via e-mail. If you have 2-Factor Authentication enabled for withdrawals, you will be asked to input the code for each withdrawal, approved or not. We suggest enabling 2-Factor Authentication to protect your account.
Withdrawals waiting for approval can be cancelled and withdrawal status can be found by selecting the wallet on the GO! Dashboard. Approved withdrawals cannot be cancelled. If there is no Cancel button, there should be a transaction ID (TXID). This is a link to the relevant tx hash (Transaction Hash) on a blockchain explorer website.
If you are withdrawing to another cryptocurrency exchange, please ensure that you are using the correct tag provided.
If you are withdrawing your funds to a personal wallet, you can input any tag; however, please note that there cannot be any leading zeroes; for example, '123' would be a valid tag, but '0123' would not.