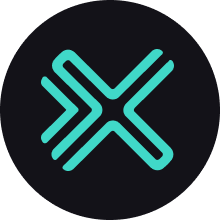 If you are looking for ways to increase your XCM holdings, we've got you covered!
Coinmetro offers various different ways to earn XCM.
1) The XCM Staking Program
All users that Stake XCM at Coinmetro are assigned to a Tier depending on how many XCM they stake. Staking your XCM comes with many benefits and bonuses:
Rebates and Tiers

From just staking your XCM at Coinmetro, you can earn up to 20% of your Exchange, Margin, and TraM fees back in XCM! In addition to this, you can also make up to a 50% Maker Bonus.

Receive a Passive Income

All users who Stake XCM at Coinmetro also receive a passive income in XCM and other bonus tokens. At the moment you can earn ThoughtAI (THT), with Vesper Finance (VSP) and Ethereum (ETH) coming in the short term, and many more coming soon thereafter!
2) Earn XCM as an Affiliate
Coinmetro's generous affiliate program is the best in the crypto industry! Coinmetro also offers users a chance to earn XCM by inviting friends to join Coinmetro. You can invite as many people as you want!
By becoming a Coinmetro Affiliate, you will:
Earn 40% commission from your friends when they trade on Coinmetro

Earn 20% commission from your friends if they trade on the Margin Platform

Earn 10% commission from your friends' referrals

Receive 1 XCM raffle ticket (up to 5 tickets per month) for each referral.
$10+$10 is here to stay! In addition to the above, for a limited time, both you and your referral will earn a $10 equivalent XCM bonus when your referral deposits $50 or equivalent.
All earnings from the affiliate program are paid out in XCM. There are no limits to how much XCM you can earn. The more work you put in, the more you will earn!
3) Open a Trade Mirror (TraM)
Coinmetro's Copy Trading system allows Trading Managers to set up a TraM. Users who follow their TraM can allocate funds that will automatically mirror the manager's trades.
You can run your very own private TraM (Trade Mirror) with Coinmetro. Invite your friends to follow your TraM, and you will be paid 5-25% of all profit earned by your followers in XCM.
You can get started
here
.
4) Competitions and Giveaways
Coinmetro regularly hosts various giveaways and competitions. The best way to stay up-to-date on these giveaways is by joining Coinmetro's social media platforms:

Don't own any XCM yet? Click here to buy some XCM instantly!