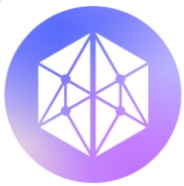 Important!
NXRA was listed in ALBT's place on Monday 13.03.2023 at 1pm UTC. As part of the listing process, all users who were holding ALBT at the time of the listing received NXRA tokens in a 1:1 ratio, and we now have EUR and USD pairs available for trading with the new NXRA token.
We want to remind you that there may be potential slippage at the beginning of trading as the books will start off illiquid, which could result in temporary price volatility. We will work on bringing more liquidity to the pairs ASAP.
What is AllianceBlock?
Incubated by Europe's most prestigious incubators – Station F, L39, and Kickstart Innovation Zurich – the AllianceBlock project is led by a highly experienced team of ex-JP Morgan, Barclays, Goldman Sachs, BNP Paribas experts and quants. Having created the Prometheus Protocol, the team is building the first global decentralized capital market. The Protocol is a decentralized, blockchain-agnostic layer 2 that facilitates the automation of converting any digital asset into a fully bankable product.
NXRA is the new token for the AllianceBlock ecosystem, replacing the deprecated ALBT token. The AllianceBlock team decided to create a new token to replace ALBT, taking on its utility and setting the foundation for the next era of AllianceBlock. The new token is called the AllianceBlock Nexera Token (NXRA) and is powered by the Nexera Protocol, which acts as the connective tissue across the AllianceBlock technology stack, bringing seamless gateways between DeFi and TradFi.
How to Deposit NXRA Into Your Coinmetro Account
If you're depositing from another exchange, it is important to ensure they support sending funds to ETH contracts or using a full ETH wallet as an intermediary.
Note: As Coinmetro uses smart contracts for Ethereum and ERC-20 token deposits, the amount of gas required is slightly higher than a typical transfer. To be sure that your transaction is successful, please set the transaction gas limit to 55,000 for ETH. The fee difference is minimal. If your gas limit is too low, the transaction will simply be rejected by the Ethereum network. There is no risk of loss of assets caused by a too-low gas limit.
How to Withdraw NXRA From Your Coinmetro Account
Important Note - To request a withdrawal, your account profile needs to be verified as well as having the funds to cover your withdrawal. The first time a withdrawal is made to a destination, the destination needs to be verified via e-mail. If you have 2-Factor Authentication enabled for withdrawals, you will be asked to input the code for each withdrawal, approved or not. We suggest enabling 2-Factor Authentication to protect your account.
Withdrawals waiting for approval can be canceled and withdrawal status can be found by selecting the wallet on the GO! Dashboard. Approved withdrawals cannot be canceled. If there is no Cancel button, there should be a transaction ID (TXID). This is a link to the relevant tx hash (Transaction Hash) on a blockchain explorer website.
If you are withdrawing to an external wallet such as MetaMask, please ensure that you have added NXRA as a custom token on the wallet.