When it comes to depositing Ethereum or any other ERC-20 tokens to your Coinmetro account, you will need to generate an Ethereum (or an ERC-20) wallet address.
How do I create my wallet address?
Firstly, you'll need to head over to your Coinmetro Dashboard and click on "Deposit":
| | |
| --- | --- |
| On Desktop or Browser | On the Mobile App |
Now, from the dropdown menu, select the ERC-20 token that you would like to deposit.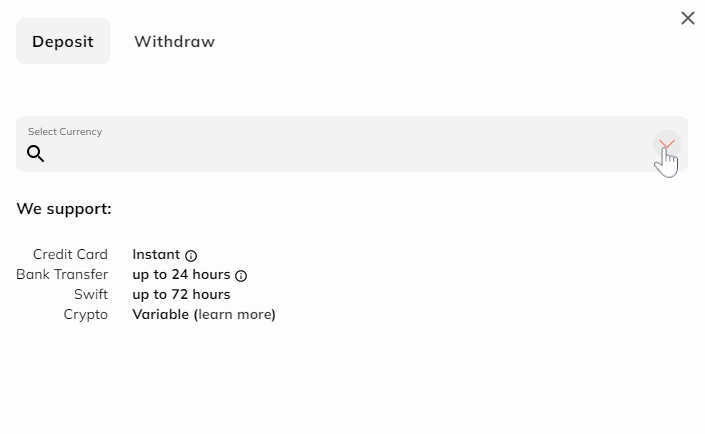 Please note, that once an ERC-20 wallet address is generated and used, this will be permanently assigned to your Coinmetro account.
Addresses are recycled unless they are used, so please ensure you use your generated address within 7 days to avoid risking the loss of your funds. Coinmetro is not responsible for recovering funds or liable for losses if funds are sent to an address that has been recycled.