Firstly, it is important to be aware that your wallet addresses will not be the same for every token you deposit into your Coinmetro account. For example, a wallet address for an ERC-20 token will be different than a Native Terra token, as they are supported by different networks.
One example of this is that Ethereum (or ERC-20) wallet addresses typically begin with '0x', whilst Terra tokens begin with 'terra'. Learn more about Crypto Deposits
Finding your wallet address
Firstly, you'll need to head over to your Coinmetro Dashboard and click on "Deposit":
| | |
| --- | --- |
| On Desktop or Browser | On the Mobile App |
Now, from the dropdown menu, select the cryptocurrency you would like to deposit. In the example below, we have chosen to deposit ETH - Ethereum.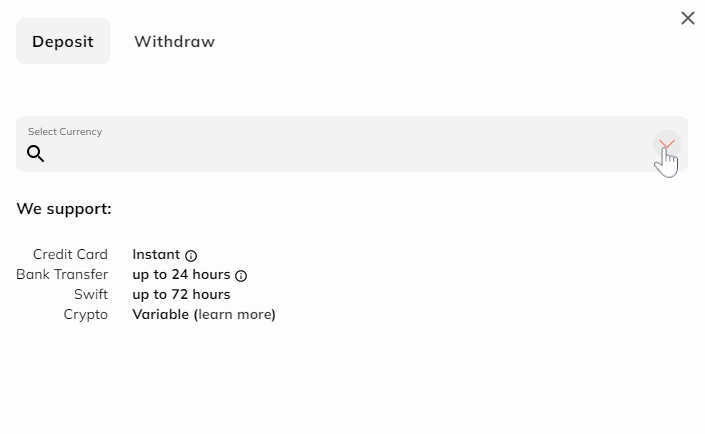 Copy and paste your wallet address
Then, on the right-hand side of your wallet address, you will find the Copy symbol. Click on this to copy your wallet address, then paste it to your external wallet in order to deposit your funds!