Coinmetro has now launched even more XCM Tokenomics which are specifically designed to provide you with increased passive income, mechanical demand, and also buy pressure for XCM.
When staking XCM on the XCM Staking Platform, in addition to receiving XCM rewards, we have successfully implemented Multi-Asset Rewards (MARs).
What does this mean?
This means that not only will you receive XCM rewards for staking, but all XCM Stakers will now also receive various additional "bonus" tokens. At the moment, you can earn Polygon (MATIC), Polkadot (DOT), Kusama (KSM), LTO Network (LTO), Cardano (ADA), and Tezos (XTZ) as bonus assets, and soon we'll be adding Ethereum (ETH), Vesper Finance (VSP) and Algorand (ALGO), with many more coming soon thereafter!

If you are already staking XCM, there is no need to take any action. Simply check the XCM Staking page and you will already see your bonuses being accrued hourly! They also will not expire, so you can cash out at your own leisure!
We are offering many advantages over competitors with fee-free and instant claiming of staking rewards and bonuses. The XCM Staking Program will also continue to provide major benefits such as fee rebates, and bonuses, as well as the passive income streams mentioned above.
Please note that all staking rewards are now accumulated in real-time as opposed to daily, so you can cash out your rewards and reinvest on a more regular basis.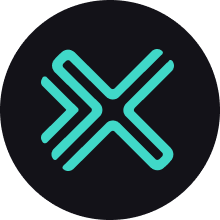 Ready to get started?