In order to allocate your funds to a TraM, firstly you will need to head to the Copy Trading Platform, then select the TraM you have entered.
Here, you will need to select 'Adjust Allocation', then Manage Funds.

Then, you just need to select 'Add Funds' and select the currency and the amount you would like to allocate to the TraM.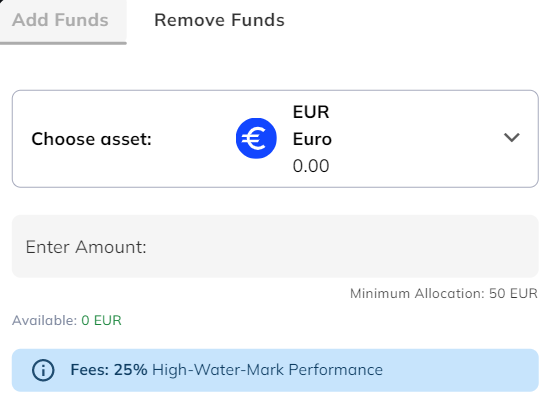 Please ensure that the amount you deposit is a minimum of 50 EUR. If depositing to cover a negative balance, please ensure that the deposit is enough to cover all of the following:
the minimum allocation (50 EUR),

TraM fees,

the negative balance.