Firstly, you'll need to head over to your Coinmetro Dashboard. Then, click on either "Withdraw" or "Send" depending on which version of Coinmetro you are using:
| | |
| --- | --- |
| On Desktop or Browser | On the Mobile App |
| | |
Now, from the dropdown menu, search for EUR. You will be presented with two different options to withdraw EUR to your bank account:
EUR SEPA Bank Transfer

EUR SWIFT Transfer.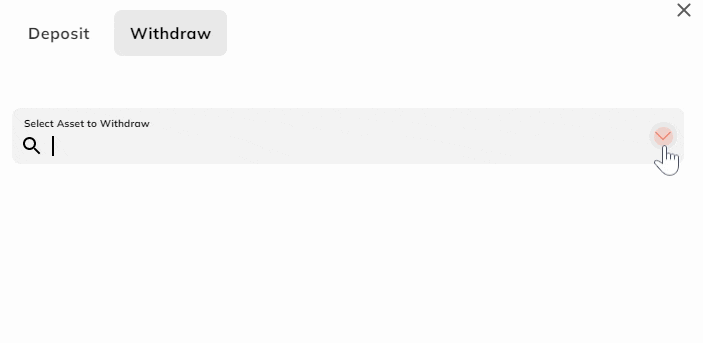 1) Select a withdrawal method
| | |
| --- | --- |
| For EUR SEPA Bank Transfers | For EUR SWIFT Transfers |
| If you are located within a SEPA zone, you can choose the EUR - SEPA Bank Transfer option from the dropdown menu. Be sure to add your IBAN, BIC/SWIFT code. If you already have a BIC/SWIFT code saved, you can select this by clicking on the downward-facing arrow and selecting the code from the dropdown list. | If you're located outside of the SEPA zone, you can still head over to your Coinmetro Dashboard, click Withdraw but select the EUR - Euro (SWIFT) option. Enter your Account Number, SWIFT Code, Bank Name, Bank Country, and Beneficiary Address. |
2) Leave a reference note (optional)
You now also have the option to leave a reference note when making a withdrawal. For example, "withdrawal to my LHV bank account".

3) Enter the withdrawal amount
Then, you'll need to enter the amount that you'd like to withdraw. You can manually type the amount you'd like to receive into the Amount box. Alternatively, you can click on or slide the toggle to the percentage you'd like to receive, or just click on Min/Max.
It is important to ensure that the amount is enough to cover withdrawal fees. If the amount is not sufficient, you won't be able to proceed.
4) Confirm your details
After carefully checking all information is correct, click Continue. This will then bring you to a summary of your transaction where again you can check the fees and the amount you will be receiving, and Confirm that this is correct.
Once confirmed, your withdrawal request will be successful. All that's left to do now is wait for your funds to arrive with you!

Note: It's important to ensure you double-check that all information has been entered correctly. Once a transfer is sent, it is not possible to edit any information and transactions are not able to be reversed.
5) Verify Your Withdrawal (if applicable)
Enter your 2FA code
If you have 2 Factor Authentication (2FA) enabled for withdrawals, you will need to enter your 2FA code to confirm the transaction. We suggest enabling 2-Factor Authentication to protect your account.
Confirm Your Withdrawal Destination (for First-Time Withdrawals)
The first time a withdrawal is made to a bank account, you will receive a pop-up message and also an email where you will need to confirm the transaction. Please head to your email account and click the button in the email with the subject "Please Confirm Your New Withdrawal Destination", then login to the platform to verify the destination. You will only need to do this once per bank account.

Once confirmed, your withdrawal will then process as usual.
FAQ

How long does it take?

Please be mindful that SEPA transfers take up to one business day on average, sometimes two. EUR SWIFT transfers on average take 2-5 business days.

We kindly ask that you allow the above-indicated timeframe (not including weekends) for your funds to arrive in your bank account before contacting customer support. Banking cut-off times, weekends and holidays can affect how long it takes for funds to reach you.

Can I send funds to a third party?

No. Funds can only be sent to a bank account in your own name.

What are the fees?

Coinmetro charges a flat fee of 1 EUR for a SEPA withdrawal or 50 EUR for a SWIFT withdrawal.

Please note we send SWIFT transfers with shared pricing and intermediary banks may charge fees along the way. We advise you to confirm with your bank about any charges on their end.

What if my funds haven't arrived within the specified timeframe?

If you are experiencing any delays with your EUR withdrawal, we advise you to please follow the link here.

If your funds haven't arrived within two working days of being completed for a SEPA withdrawal or five working days for a SWIFT withdrawal, please contact your bank to see if they are able to locate the funds. Likely they would ask you for the following details:

your account details and account name

the date of transfer, amount, and currency

Coinmetro's bank details where funds were sent from.

Should they not be able to locate the funds, please let us know and our Finance team can investigate further.