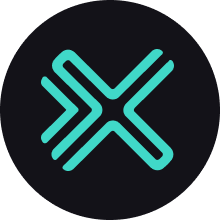 What is the Coinmetro Token (XCM)?
XCM is the cryptocurrency that powers the Coinmetro Ecosystem. XCM offers various benefits to its holders, and also value to Coinmetro users.
The XCM token is directly tied in with platform activity and automatically contributes to the demand for XCM:
100% of all fees on the platform will be used to purchase XCM directly from the market, meaning automated demand for XCM scaling with platform growth;

1-50% (based on different factors) of each XCM fee conversion will be vaulted and taken out of the circulating supply.
XCM - ERC-20 token details
XCM is an ERC-20 token. Your XCM tokens can safely be stored in your Coinmetro account, but can also be withdrawn to any ERC-20 compatible wallet; however, we advise against withdrawing XCM as it serves no purpose outside of the platform, and increases the risk of loss.
Contract Address: 0x36ac219f90f5a6a3c77f2a7b660e3cc701f68e25
Decimals: 18

The XCM Staking Program
In addition to the above, all users that Stake XCM at Coinmetro are assigned to a Tier depending on how many XCM they stake. Staking your XCM comes with many benefits and bonuses;
Rebates and Tiers

From just staking your XCM at Coinmetro, you can earn up to 20% of your Exchange, Margin and TraM fees back in XCM! In addition to this, you can also make up to a 50% Maker Bonus.
Receive a Passive Income
All users who Stake XCM at Coinmetro also receive a passive income in XCM and other bonus tokens. At the moment, you can earn Polygon (MATIC), Polkadot (DOT), Kusama (KSM), LTO Network (LTO), Cardano (ADA), and Tezos (XTZ) as bonus assets, and soon we'll be adding Ethereum (ETH), Vesper Finance (VSP) and Algorand (ALGO), with many more coming soon thereafter!
Earn XCM as an Affiliate
Coinmetro's generous affiliate program is the best in the crypto industry! Coinmetro also offers users a chance to earn XCM by inviting friends to join Coinmetro. You can invite as many people as you want!
By becoming a Coinmetro Affiliate, you will:
Earn 40% commission from your friends when they trade on Coinmetro

Earn 20% commission from your friends if they trade on the Margin Platform

Earn 10% commission from your friends' referrals

Receive 1 XCM raffle ticket (up to 5 tickets per month) for each referral.
$10+$10 is here to stay! In addition to the above, for a limited time, both you and your referral will earn a $10 equivalent XCM bonus when your referral deposits $50 or equivalent.
All earnings from the affiliate program are paid out in XCM. There are no limits to how much XCM you can earn. The more work you put in, the more you will earn!
XCM trading pairs available on the Coinmetro Exchange Platform:
Coinmetro will not pursue a listing of XCM elsewhere. XCM is Coinmetro's native cryptocurrency and has no utility outside of the Coinmetro platform.

Don't own any XCM yet? Click here to buy some XCM instantly!